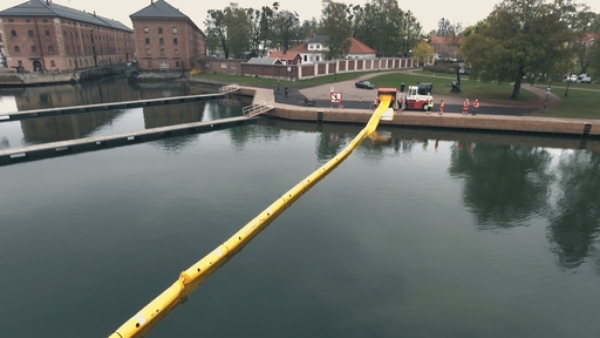 AllMaritim is proud to have delivered the new ECOSOLID 500XHD Oil Boom to the Norwegian Coastal Administration. The contract was signed last fall, and consists of 18 custom made 10' containers equipped with a 200m manually inflatable oil boom on a hydraulic reel. ECOSOLID is manufactured by Markleen.
AllMaritim, Markleen (Egersund Group) and NOFI have over 30 years of experience in delivering, developing, and operational use of preparedness equipment. Combining this knowledge and competence has resulted in today's ECOSOLID series inhabiting all the capabilities that the Norwegian Coastal Administrations required to raise the quality, and durability of their oil spill preparedness equipment. The Norwegian Coastal administration set high requirements regarding environmental criteria for the equipment as well as for the suppliers and subcontractors. We take winning this contract as evidence that we and our collaborators deliver equipment that gives a SOLID lift to the preparedness all along our vulnerable and valuable coastline.
A training video was filmed in Horten at the Norwegian Coastal Administrations Headquarters to great enthusiasm from both customer and supplier.